Ranking locally is very fun. It's slightly different than regular SEO but they work together. We solve it all by getting local citations and performing other SEO services.
Local SEO is slightly different. Although it is still keyword targeted digital marketing the approach is focused on Google & map packs/business profile. Local SEO targets specific areas of service. The way local SEO works is through citations that match your Google & Bing Business Profile. When you have a business profile and perform monthly local SEO services in conjunction to the on-site & off-site SEO services the results are dramatically increased.
Here at BEOK Web Deign Company we perform both!
As a business proprietor and business visionary, you know the benefit of putting resources into something that will bring about a return in benefits. Local SEO services is one of those ventures that result in more business leads, deals, and additionally automated revenue. This is so because, when you focus on the ideal individuals to your business you stand to see a bigger transformation rate.
Local SEO is a keyword targeted approach to where the clients customers come to you as opposed to you pursuing them. The explanation this is the case is because SEO is a keyword targeted approach where individuals searching for explicit things on Google and Bing pulls up unambiguous outcomes. Positioning #1 on Google and Bing for targeted keywords is an extremely powerful because it brings about individuals seeing your business for precisely the thing they are searching for.
We preform keyword research & planning and create written content that encourages search engines to put your website in view of the correct audience.
Our pay per click (PPC) services utilize our keyword research services as well.
In the event that you don't have a website or your website is obsolete and not upgraded for search engines then you really want to use our web design services.
Local SEO Local Citations
What makes Local SEO different than legacy SEO is local citations. Local citations is basically the process of getting your business listed and published on the hundreds of directory sites. Furthermore, you need to make sure all the info on all those directories must be exactly the same. Business Name, Address, Phone Number, Website URL, Hours, Services, Zip Code and more…
There are two unmistakable angles to the Local SEO process; on-site SEO and off-site SEO. On-site SEO is the most common way of enhancing the content and construction of you website for explicit keywords for each give page. Google and Bing read each of the words on your website. Once it has been submitted to the search console, it distinguishes the keyword density, page speed, site structure and numerous different variables. Once your  on-site SEO work is finished, the time has come to perform monthly off-site Local SEO services.
Off-site SEO is the course of hyper-connecting targeted keyword text from different websites back to your on-site SEO enhanced web pages. Google and Bing read and consider each and every website that has connections back to yours. What we do is distribute content on different websites with a high domain authority that links back to your website. We do this continually month to month. Subsequently, Google and Bing will push your website to the #1 page of search results for the keywords we target. Over the long run these backlinks will build your area authority also.
Benefits of Local SEO
When your site is positioned #1 for your particular keywords it is incredibly significant. Consider this, you are getting quite specific eye balls on your site for the exact thing the person is searching for on the web. At the point when you put resources into SEO administrations you get "hot leads" instead of "cold leads". Envision individuals typing a particular keyword in Google and finding a website that addresses the issue they are searching for. Your clients come to you instead of you tracking down them. You should simply conceptualize the keywords that individuals would type to track down what your business offers.
BEOK taken business into the 6-7 figure tax bracket range with these services.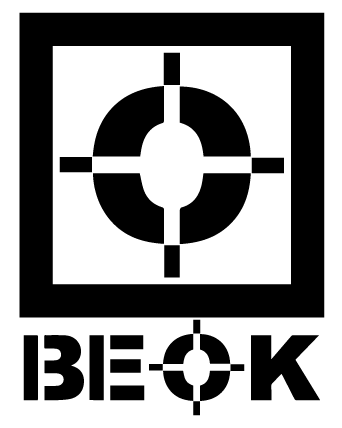 Local SEO administrations is a urgent undertaking with regards to carrying on with work in the present computerized world.
You want these administrations because it will present to you 1,000's to 100,000's of monthly guests to your website after we have made quality keyword targeted content.
This is the means by which it works: Google and Bing assembles and examines all local content on the web with web crawlers. These web crawlers recognize, investigate and coordinate the accompanying information:
Specific words and phrases found in the body text.
Counts and keeps tracks of when and where links are sited.
Google & Bing even measure time spent on your web site and uses the session duration as a ranking factor.
Location & Citation Creation & Sync.
Local SEO Services: Rank your site to #1 on Google & Bing to grow your business.